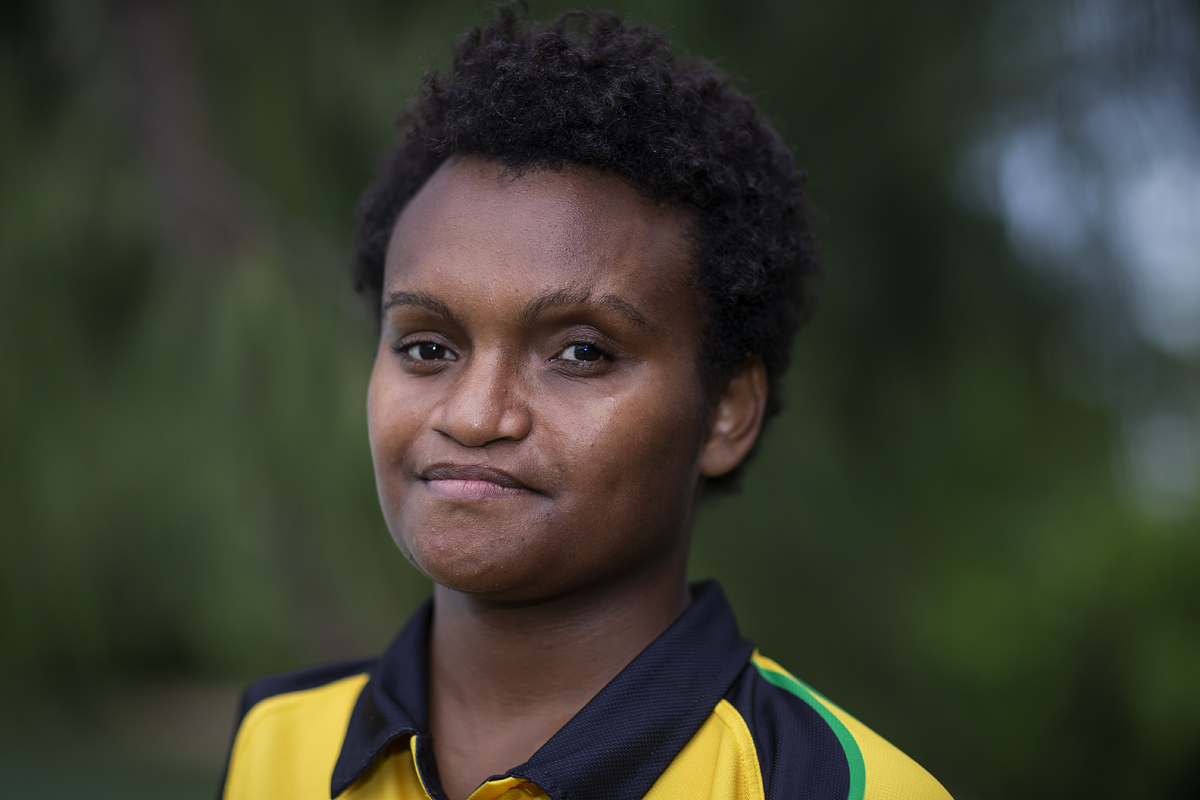 Video: 2 Years to Tokyo 2020
2 Years to Tokyo 2020! And our very own para-athletics athlete, Friana Kwevira, and coach, Deni Kalanga, have starred in this recent news feature segment in Japan.
We are looking forward to seeing what Friana and her fellow athletes here in Vanuatu can do over this next preparation phase to ensure they are always striving for a personal best.
MOU signed with Vanuatu Aquatics Federation
The Vanuatu Aquatics Federation and the Vanuatu Paralympic Committee certainly share similar characteristics. Both seek to support access to healthy lifestyles and sporting opportunities at a participatory and elite levels. Both are establishing new programs in Vanuatu and looking for ways to increase numbers of people involved. Now, with the MOU signed the Vanuatu Aquatics Federation will actively seek to support programs for people living with a disability...
First Ever Para Swimming Lessons
A toe in the water" is an expression meaning someone trying out something new – and maybe just a bit scary – for the first time. It's an apt expression to describe Vanuatu's first ever para-swimming lessons held this week by the Vanuatu Aquatics Federation (VAF) at Mele Beach. The new swimmers were drawn from Wan Smol Bag's Rainbow Theatre group. ..
Vanuatu para coaches steal the show in Tokyo
"Everyone was just amazed by how well organized Vanuatu is for para sport. We were the only country to have a proper Board, Strategic Plan, Annual Report and Budget as well as provincial programs to encourage both coaches and parathletes!" reported Deni Kalanga, Head Coach at Ecole Central and the Vanuatu Paralympic Committee...
Making the first step; Come & Try Olympic Day a success for Para Athletes
"It was such a success, our parathletes just did not have time to try all the sports being offered at VASANOC's 'Come & Try' Olympic Day," commented Georges Langa...
MOU signed between Vanuatu Paralympic Committee and Vanuatu Athletics Federation
Following the recent success of the Melanesian Athletics Championships hosted by the newly reconstituted Vanuatu Athletics Federation (VAF), a Memorandum of Understanding (MOU) has been signed with the Vanuatu Paralympic Committee (VPC)...
Yes We Can! Credit Corp donates 100,000vt to Para Sport
"Yes you can!" was one of the powerful messages delivered by the Guest Speakers at the recent Carbine Club Luncheon held to raise awareness and funds for para sport initiatives in Vanuatu. It was a challenge answered immediately at the lunch by Credit Corp's CEO, Johnny Wilson who pledged 100,000 vatu to support outreach and awareness activities to identify and support young parathletes living in the provinces...
Don Elgin, multi Paralympic medalist, runs National Federations Capacity Building Workshop
The Sports Federations attending went away with inspiring ideas of how each sporting code might expand their programmes to offer Ni-Vanuatu living in dark corners as Georges Langa described the lack of access to sport and life opportunities to come to try parasports...
Para Coaches from around the Pacific in Port Vila - an Integrated Approach
A recent athletics coaches workshop for coaches training athletes living with an impairment saw 10 coaches from around the Pacific attending a skills building workshop funded by the Oceania Paralympics Committee and the Agitos Foundation. Agitos is the global funding agency for para-sport. The concept for the workshop was "integration"...
Para Coaches Workshop in Tanna
On Wednesday 23rd May, a group of people interested in becoming a parasports coach and a large group of young people living with an impairment attended a coaches and parathlete Talent Identification Day at Lamanu Field in Isangel...
Gleaming Medals, Gleaming Smiles
The recent Melanesian Athletics Championships held from Wednesday 9th May to Friday 11th May, coordinated by the Oceania and the Vanuatu Athletics Federations, were a resounding success for Vanuatu's team of 9 parathletes. The lineup of gleaming medals (1 Gold, 2 Silver and 4 Bronze medals) and gleaming smiles only tell part of the story...
Bred Bank supports Santo Parathletes for Melanesian Athletics Championships
"BRED Bank encourages its customers and corporate clients to aspire, to set goals and to achieve – all of which are aims of the Vanuatu Paralympic Committee (VPC), so we are very glad to be able to support parathletes from Santo to attend a pre-competition training camp than to compete in the Melanesian Games to be held in Vila next week"...
Friana Kwevira wins Vanuatu's first Commonwealth Games Medal
A game changer for parasport in Vanuatu. In a packed Carrara Stadium, watched by 22,000 spectators and world-wide TV Radio and press, 20 year old Friana Kwevira from Ndiundui Village on West Ambae won a bronze medal in F46 Javelin, throwing 24.54 metres to win Vanuatu's first ever Commonwealth Games medal...
A "Shoe-In" for Commonwealth Games Parathletes
"Okay girls, choose whatever you like – running shoes, casual sneakers, spikes…… It's my donation to the Vanuatu Paralympic team!" instructed Henry Otto at his sports store "Stringer's Sports Store" in Clayton, Melbourne last week...
Friana Kwevira medals in Australian Javelin event that places her 3rd in Commonwealth
In an amazing result, Friana Kwevira has won a bronze medal in an internally rated javelin competition in Melbourne Australia on Saturday...
Vanuatu Parathletes return with big performance improvements from GAPS Camp
If an athlete trains hard at a high level sport, has good equipment, great coaches and quite a bit of good luck, then chances are results will improve by a few seconds or a few centimetres When you see results where the improvements are measured in metres and full seconds, then you are seeing really amazing outcomes...
Vanuatu Parathletes in Commonwealth Games Training Camp
With the Commonwealth Games in Australia only a few months away, Vanuatu's Parathletics Team has departed for a pre-Games training camp in Brisbane. Dephnny Naliupis, Marceline Moli and Friana Kweivera are accompanied by Chef d'Equip Dorian Naliupis for the three day intensive technical training to improve their skills and fitness...
Novice Parathletes do Vanuatu Paralympic Committee proud
Luganville and the Vanuatu Paralympic Committee were well represented in the Gold Coast PB Series this weekend by 3 athletes who had never previously stepped foot on a synthetic athletics track. Friana Kwevira, Peter Dick and Dephnny Naliupis competed in their first athletic competition, and were joined by 2012 Paralympian Marcel Houssimoli...
Hon Jotham Napat (MP), Minister of Infrastructure & Public Utilities, took time out of a busy Parliament Sitting schedule to meet the first Vanuatu Parathletics team to compete in the Pacific Mini Games. The Ministry of Infrastructure had supported the team by purchasing sports shoes with the Minister personally contributing funds for bus fares to ensure the team members could attend special training sessions before the Games commenced...